Home | Applications | Speed Do
Speed Do
It"s very simple and easy to use!
You can easily add one task to another!
Displays the progress of the tasks!
You can add categorized icons in each task!
It crosses out the completed tasks so you'll know which
tasks are completed by a glance!
Assort tasks/Display by the category/★mark for important tasks!
Select the color Green or Pink!
Widget is available!

Speed Do How To Guide
Modifications
Menu Buttons
❶ "Setting":Set basic functions of the app.
❷ "Password": Set the password.
❸ "Backup":


Import SD card: Import data from SD card.


Export SD card: Export data to SD card.


Export Cloud:You can backup data to Gmail, Google Drive and Dropbox.*Please install either software from the market.
❹ "Recovery": Use this function when you want to retrieve the previous data. *Please note that the current data will be deleted when you use this function.
❺ "Exit": Exit the app.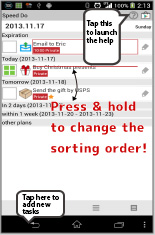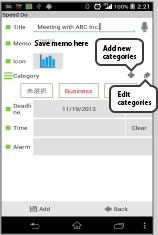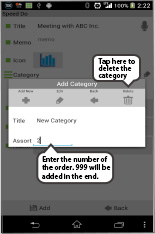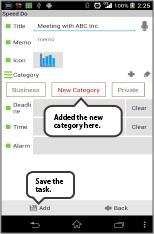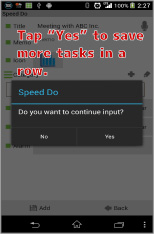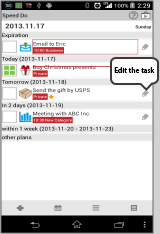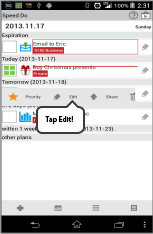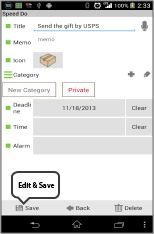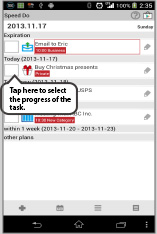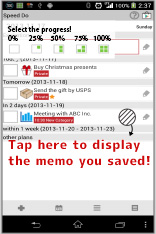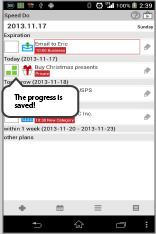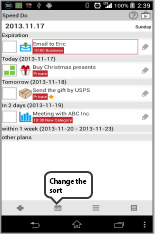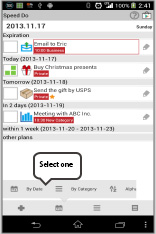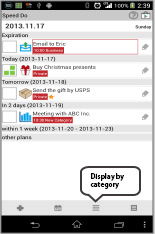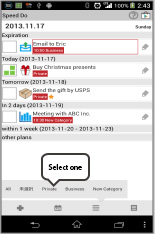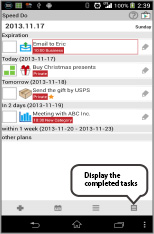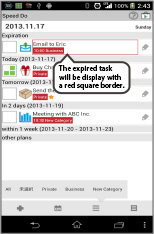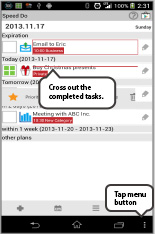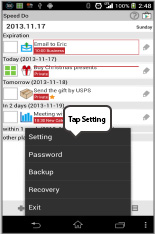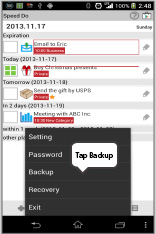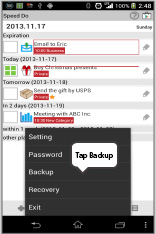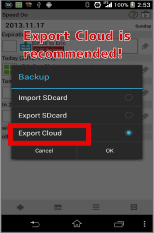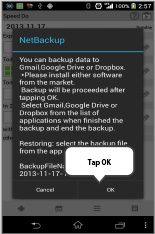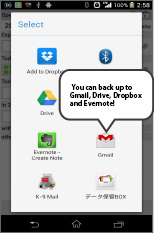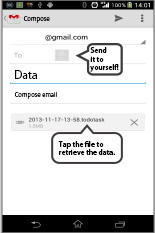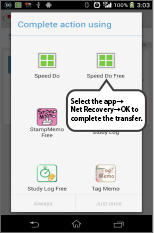 Click the link below to download Speed Do from your phone.(Visiting our website with your phone and tap the right link.) Paid Free

Tap the QR cord visiting our website with your phone.


Paid

Free