Home | Applications | SendMap
SendMap
You can send your location with icon and message by email. The map will be sent as jpg file and attached to your email. The map can be viewed both map and satellite.
SendMap Howto Guide
Modifications to the new version

There is no modifications at this moment.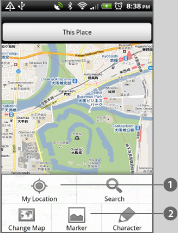 Initial screen is the map.
Search your location.
Choose an icon from the list. See the icon list below.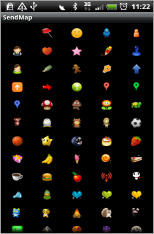 Choose an icon for your message.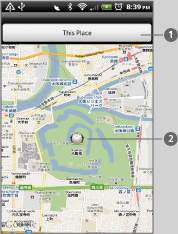 The selected icon appears on your location.
You can insert a message below this icon.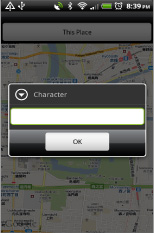 Press "Menu" then select "Character". This Character popup appears. Type the message you want.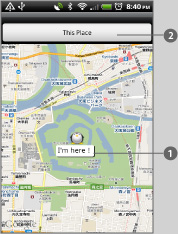 Your message appears like this.
When you want to send this location, tap this "This Place"button.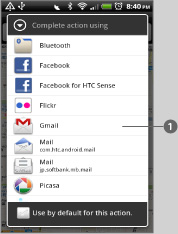 When you tap "This Place" button, this popup appears. Choose Gmail to the map by email.

Click the link below to download SendMap from your mobile.(To download SendMap, open our website with your mobile and tap the right link.) SendMap SendMap Free

Click QR cord below. The link to the Android market will be sent to your mobile. Tap the QR cord if you visit our website with your mobile.


SendMap

SendMap Free